Soothe and Protect Your Mane With

All Natural Essential Oils!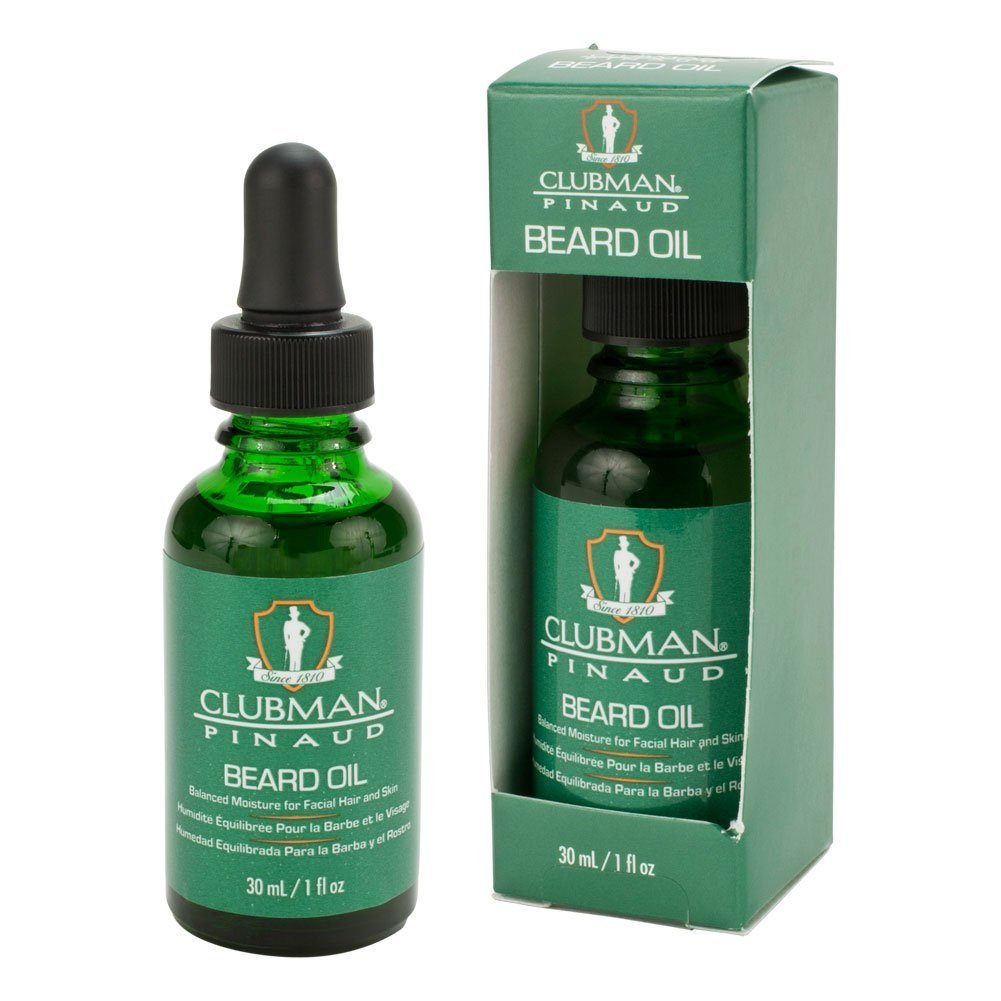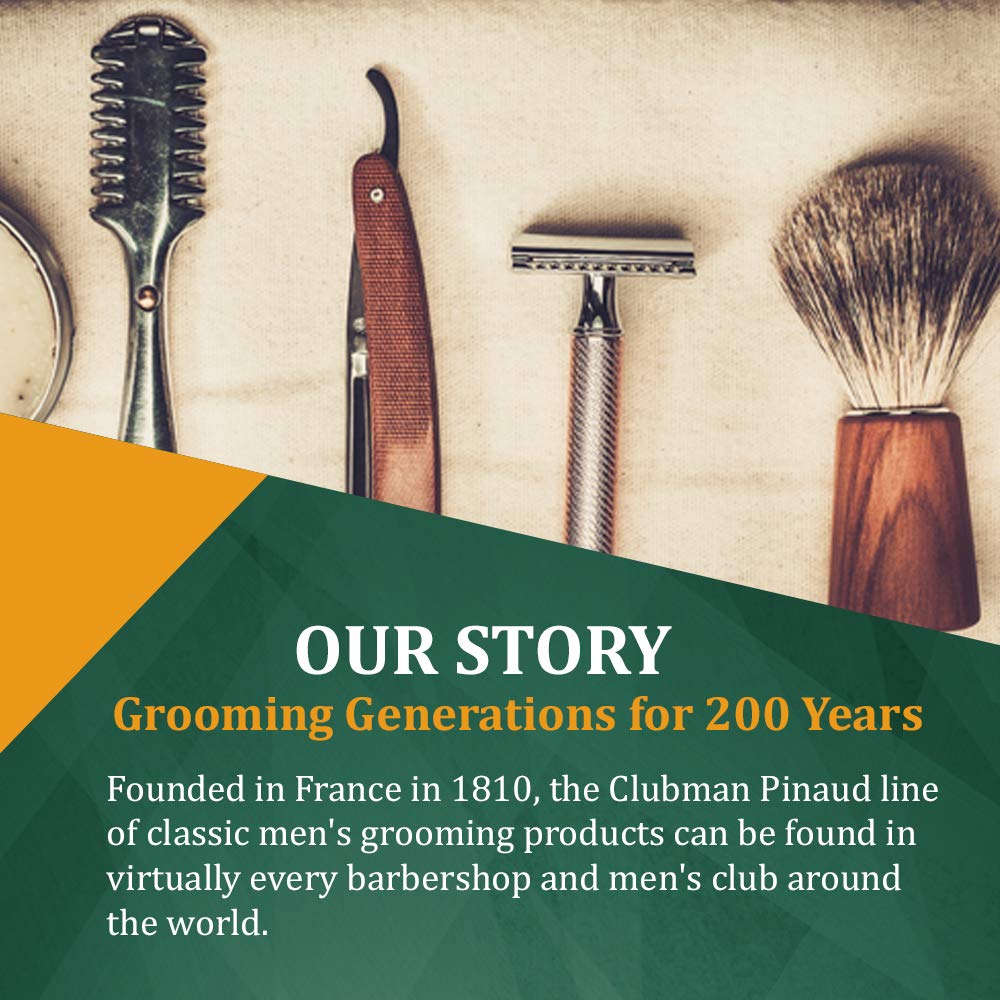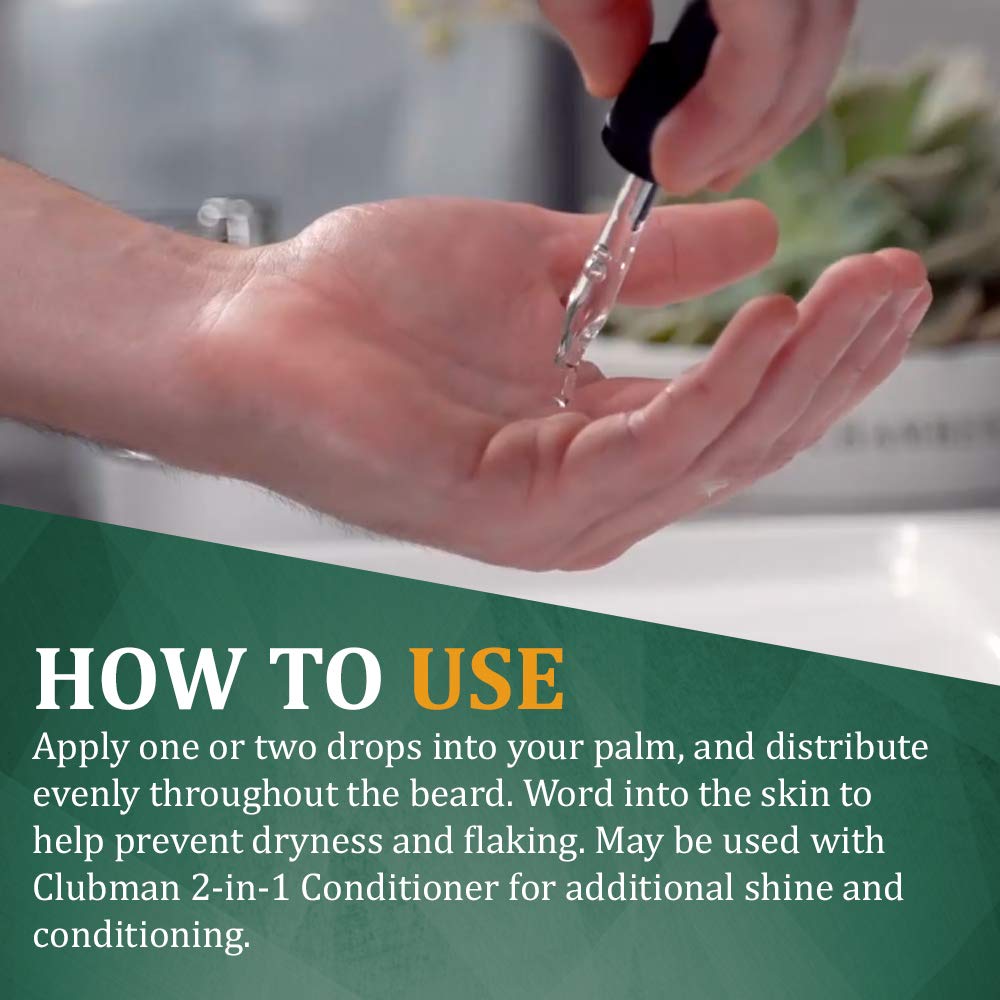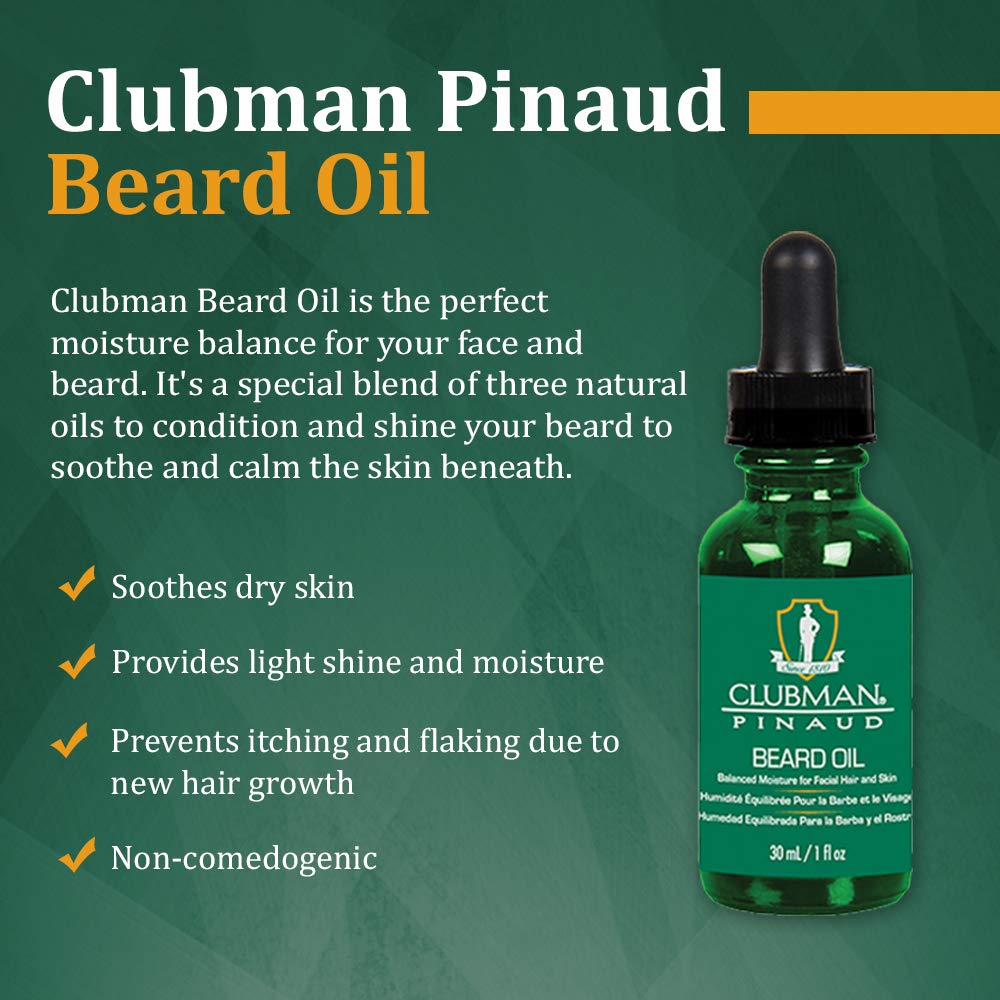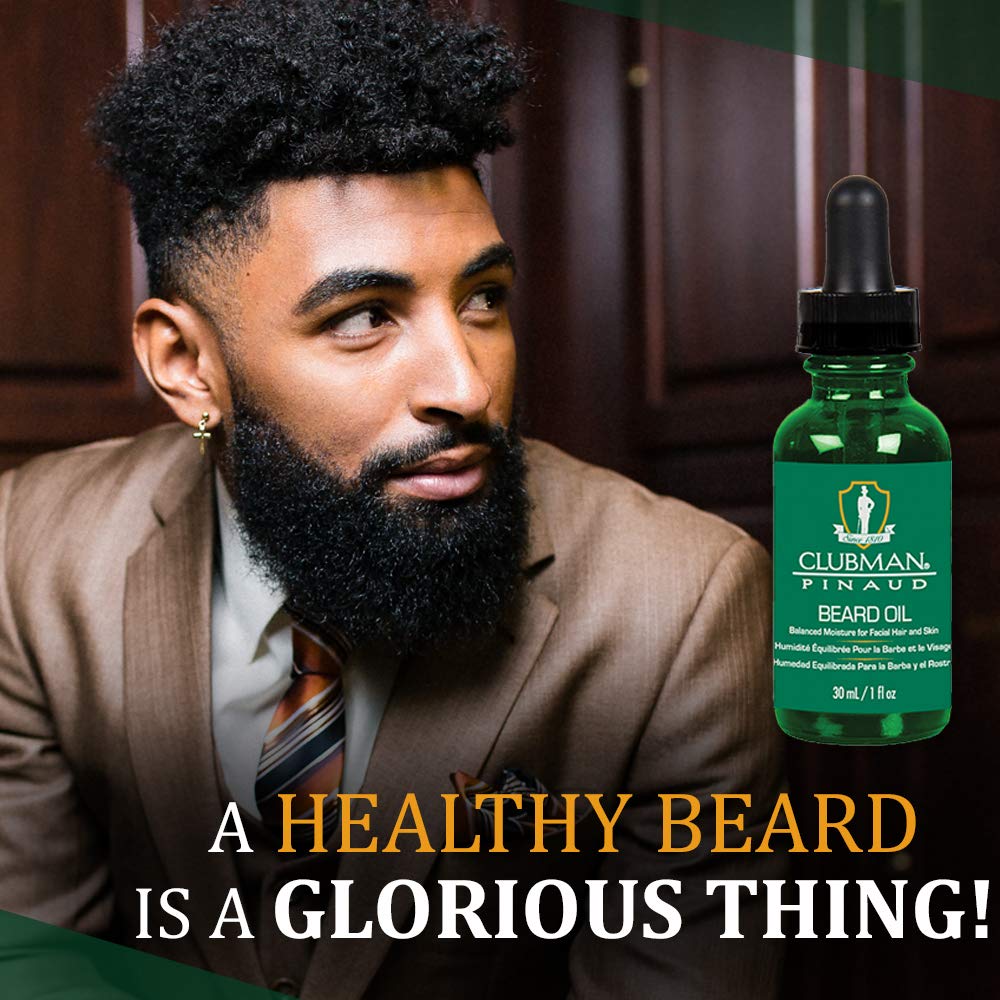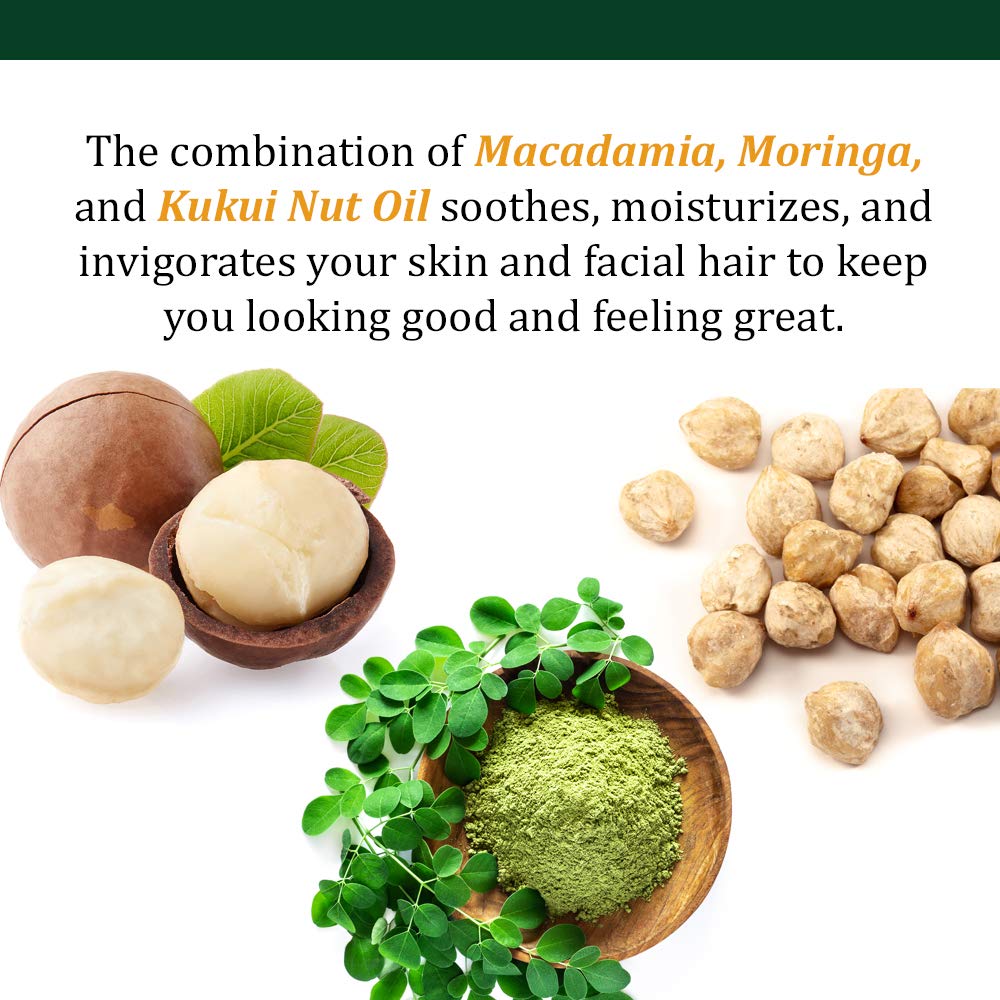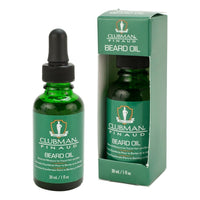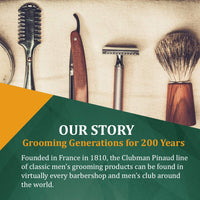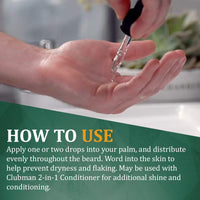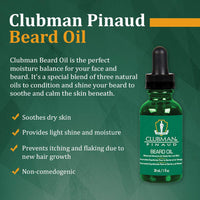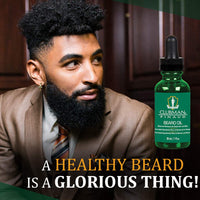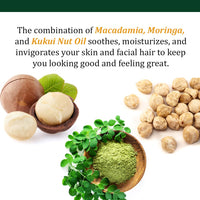 Perfect Moisture Balance:

Clubman Beard Oil contains the perfect balance of moisture needed to promote healthy facial hair and skin! It absorbs quickly, and thanks to its powerhouse of nourishing essential oils, it leaves a lustrous glow to each strand while moisturizing and soothing the skin underneath.

Natural Essential Oils:

With the hydrating power of Macadamia, the hair-softening, and fortifying benefits of Moringa, and the soothing strength of Kukui Oil, you can keep your beard strong yet supple while doing the same for the skin underneath!

Quick Absorbent & Non-Greasy:

Our Beard Oil is lightweight, quick absorbent, and non-greasy, so you won't even notice it's there. When you rub it between your fingers, it will hold exceptionally fast to blend into your precious beard.

Satisfaction Guaranteed:

Your purchase is backed by our happiness pledge. If Clubman Beard Oil doesn't do the job we say it will, we'll give your money back guaranteed.
See Why People LOVE Clubman Beard Oil So Much...
"My Beard Is Softer and More Manageable"
"I had dry skin under my beard and I tried other "butter" products but they're thick and leave my beard looking greasy with residue. This product is great, its more like a lotion and adsorbs really good in the beard and doesn't look greasy. It smell good too. I'm definitely buying more of this. No more dry skin and my beard is softer more manageable. I noticed when I shampoo it now it lathers better cause its conditioned.Now I can use a comb in my beard and no tangles. I'm not a professional reviewer so this may not be the best review but I appreciate people leaving reviews for this product to help me decide to try it so I thought I'd do the same. Im really happy I found this."

- Jason Byrd
"Gives You A "Clean" Feel"
"I keep a short beard that tends to get coarse. I've tried a lot of products to soften it to no avail. Many are too greasy. Some flat stink. Others are too potenent. This product is finally what I've been looking for. It softens the beard, but does not make me feel like a grease pit. It actually gives you a "clean" feel. It has a nice masculine scent (like an old school barber shop), but doesn't feel like you're wearing cologne on your beard. In fact, the smell slowly dwindles away after a half hour or so. Last, it is a fair price comparatively speaking. 5 stars."

- Steven T.
"Highly Recommend If You Care About Taking Care Of Your Beard"
"This product lives up to all the described actions on the container. It softens facial hair, taking away the "copper wire" feeling of shorter beards and stubble, keeps your face feeling supple, and subdues itch. The scent is very clean and very subtle, and subsides within an hour or so. This also plays well with a good beard balm or wax."

- Patrick M.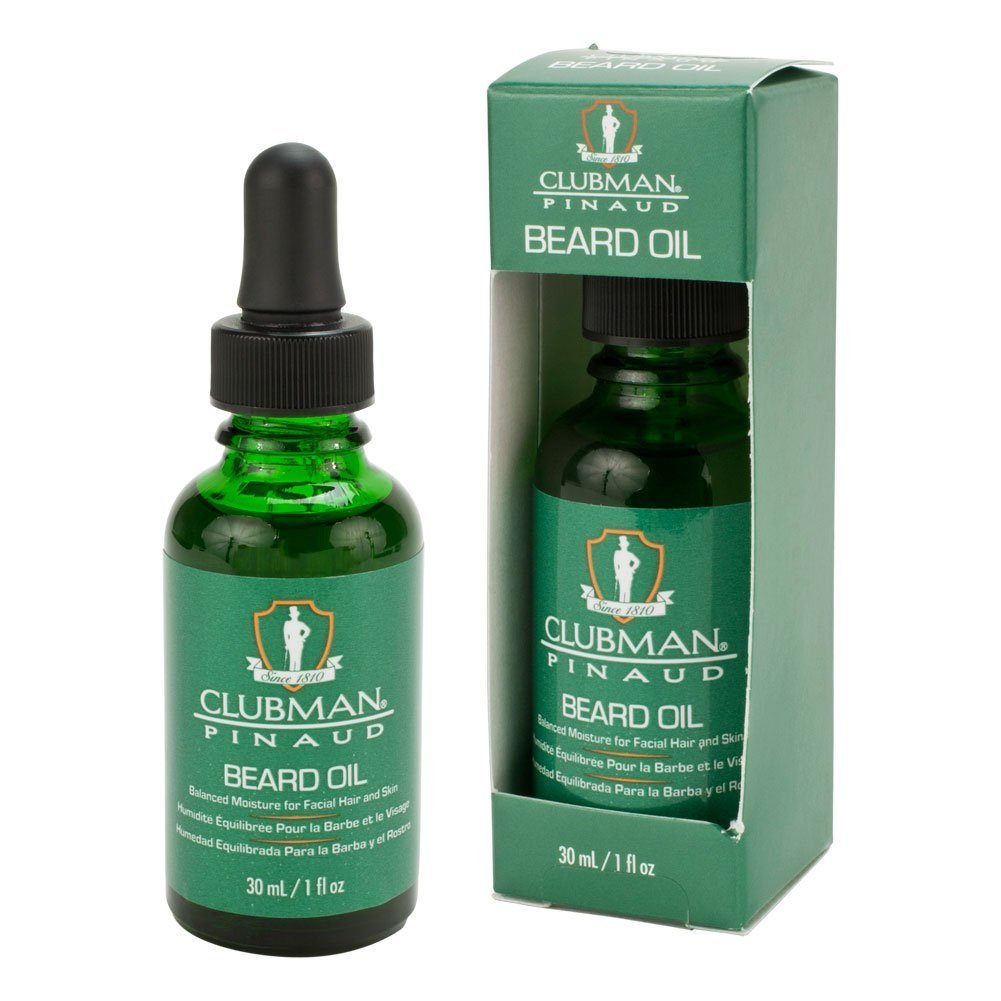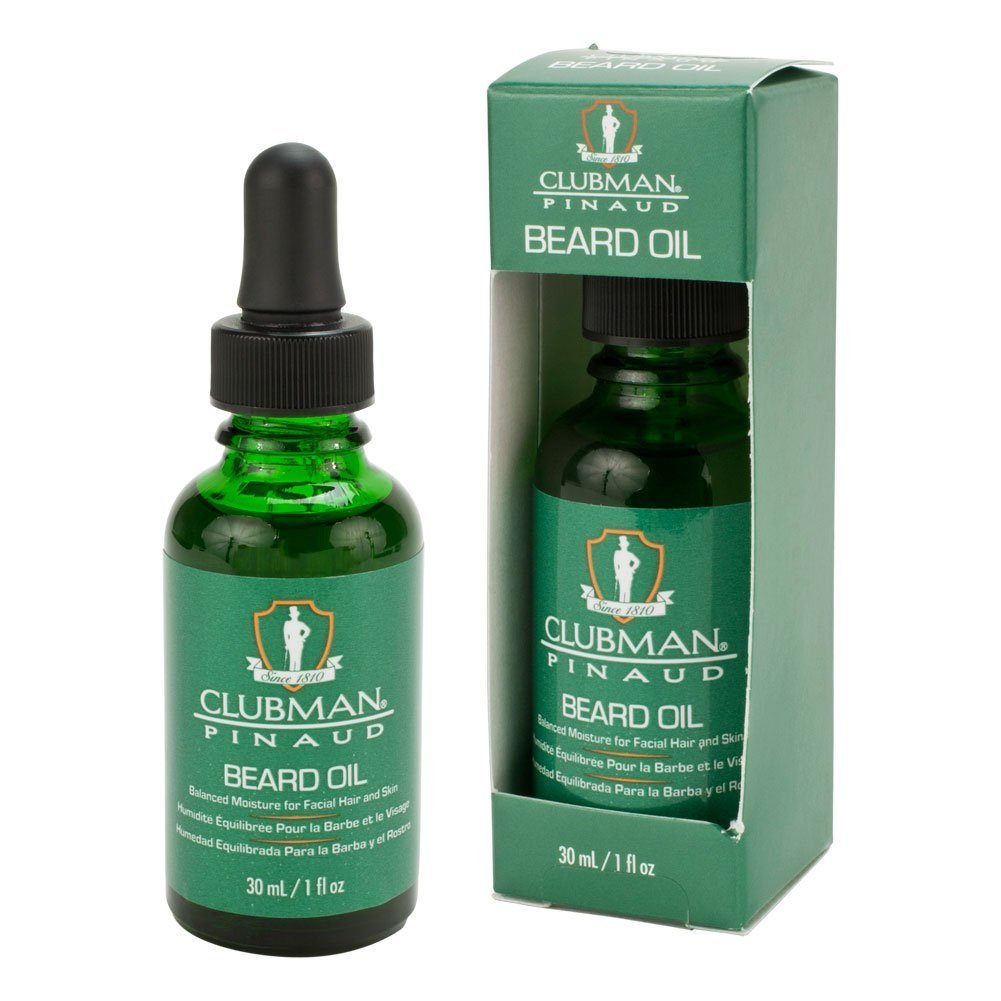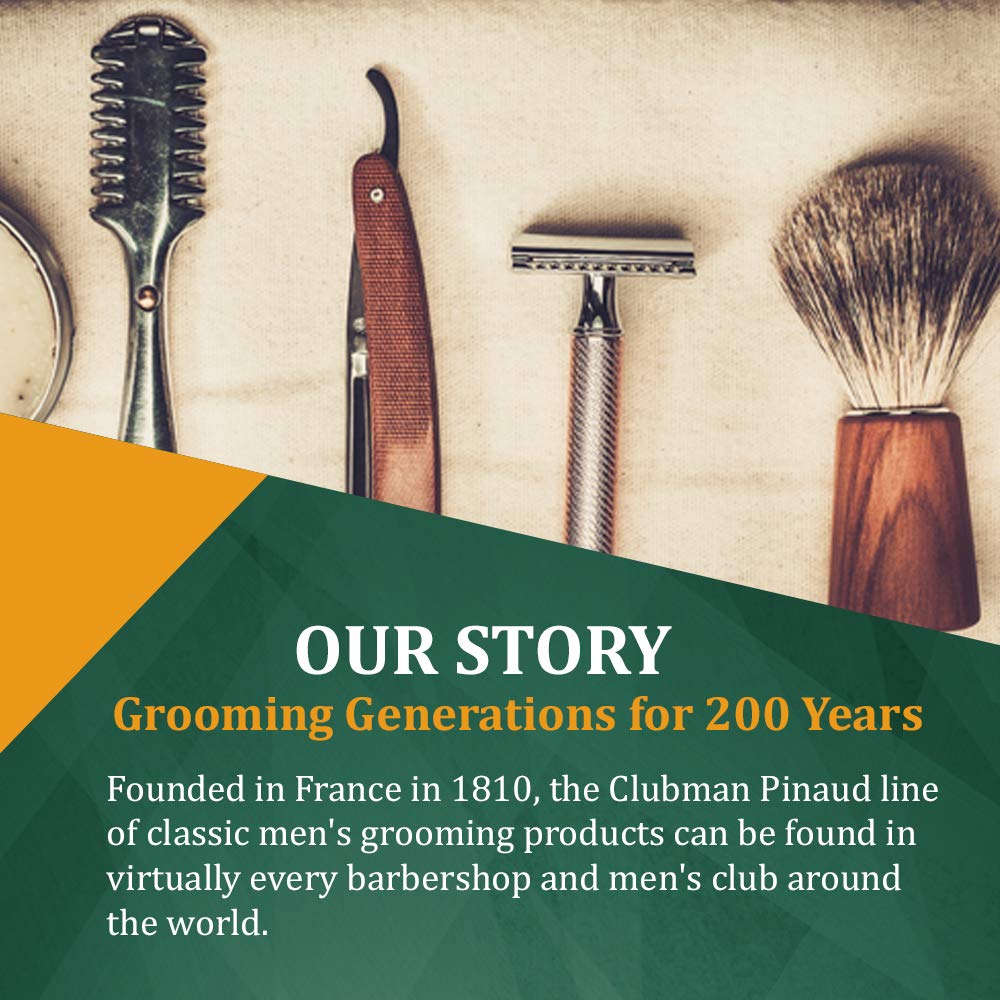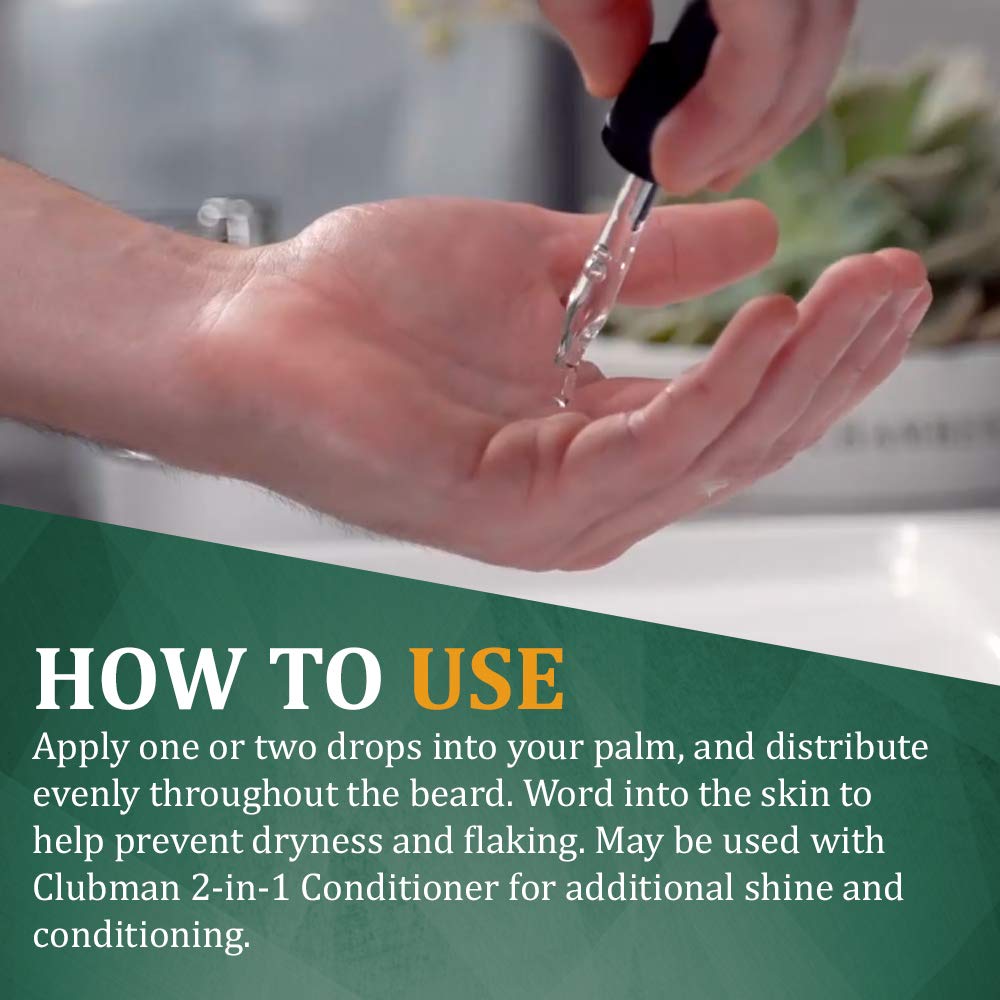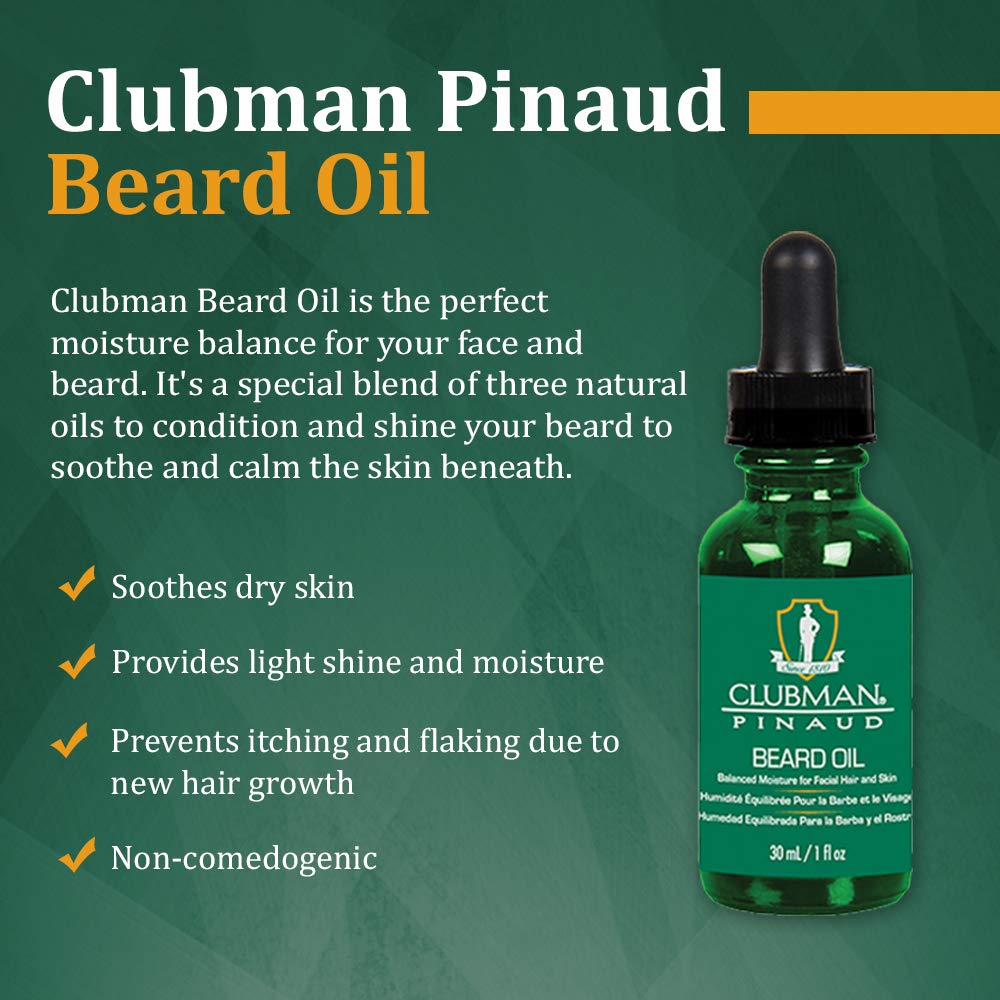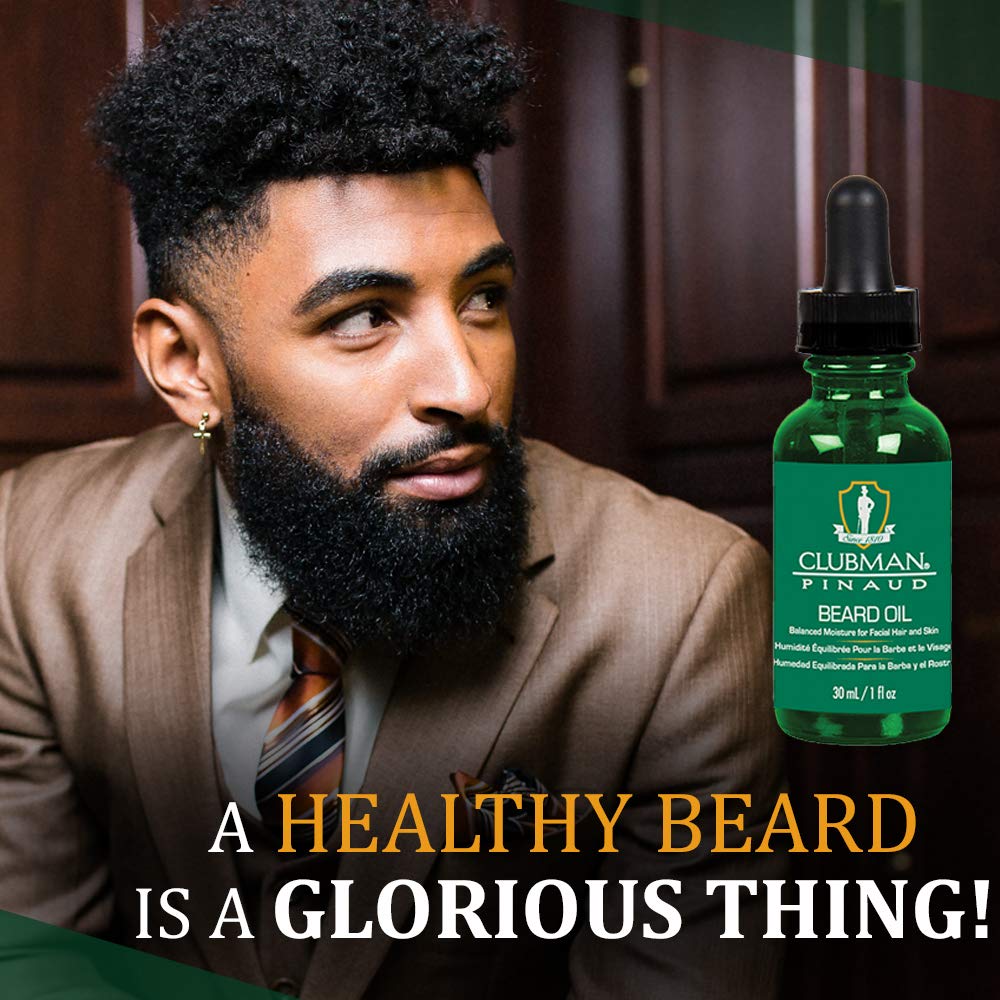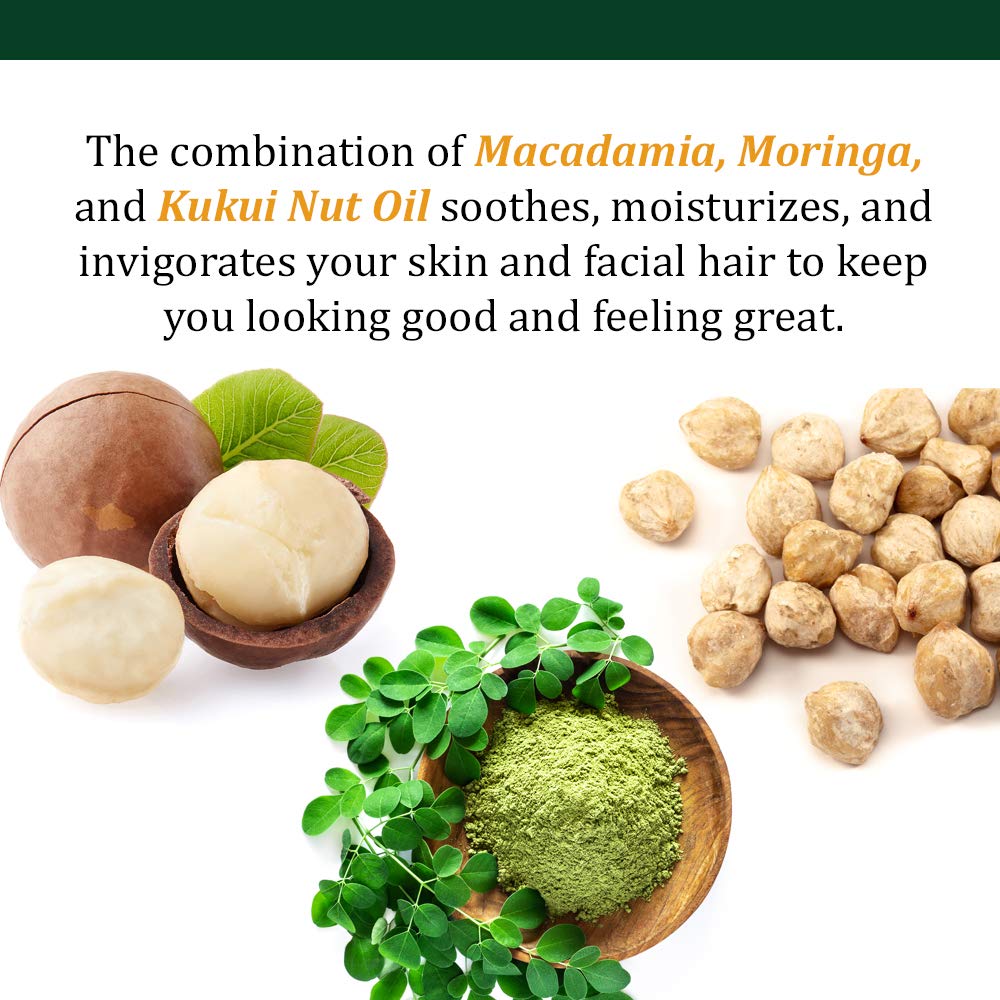 Great Deal
Clubman Pinaud Beard Oil
$7.99
All Natural Essential Oils

Works On All Hair Types

Quick Absorbent

Vegan, Cruelty Free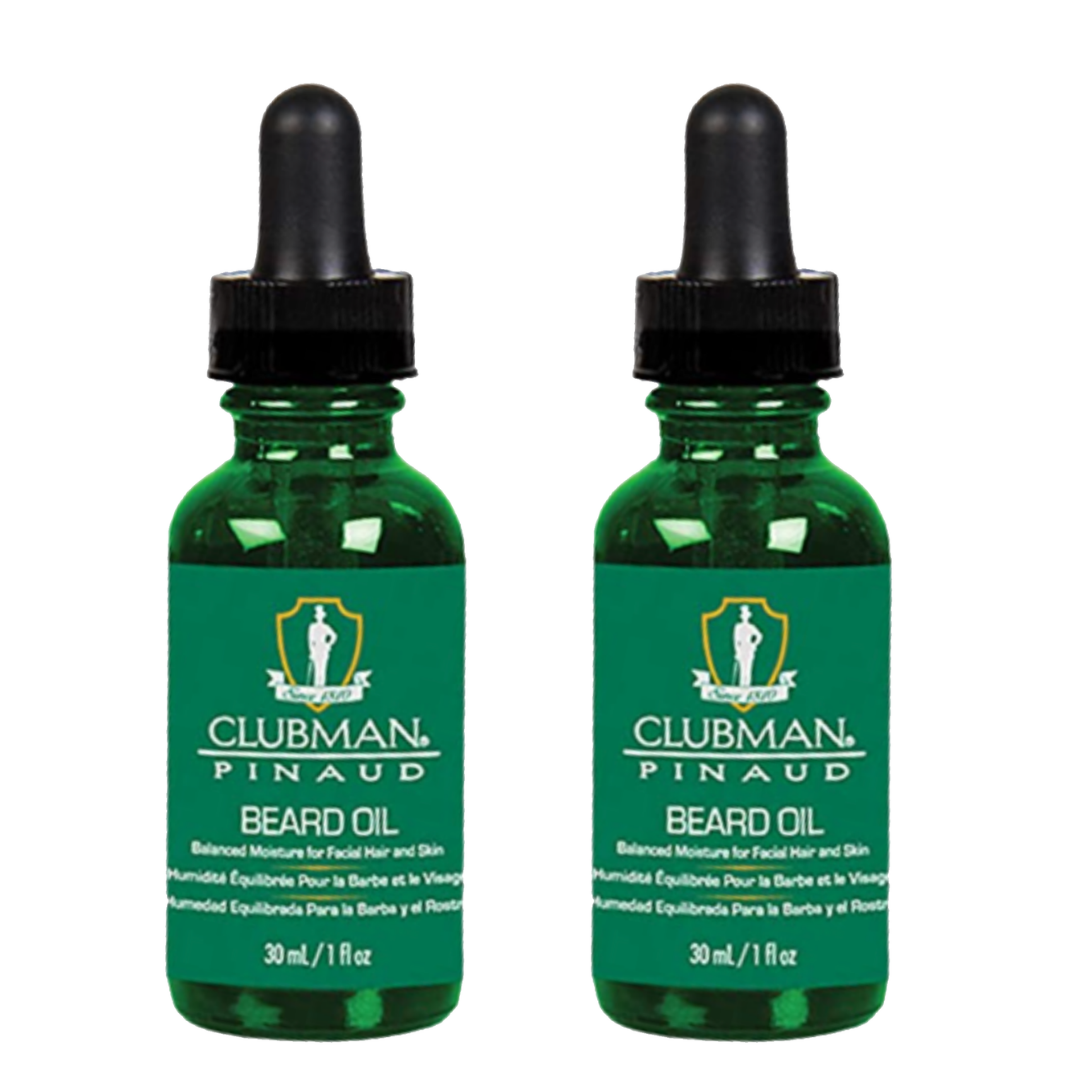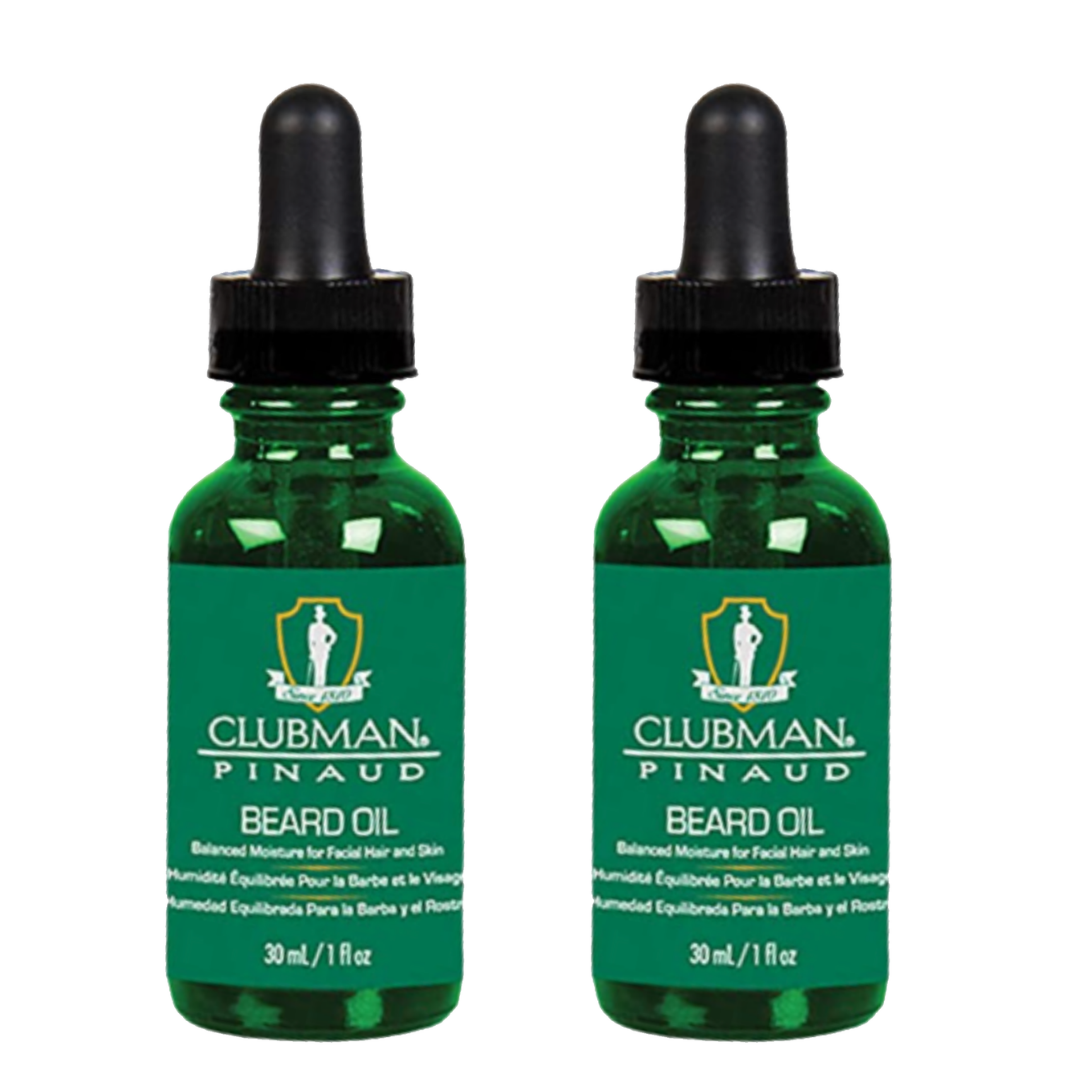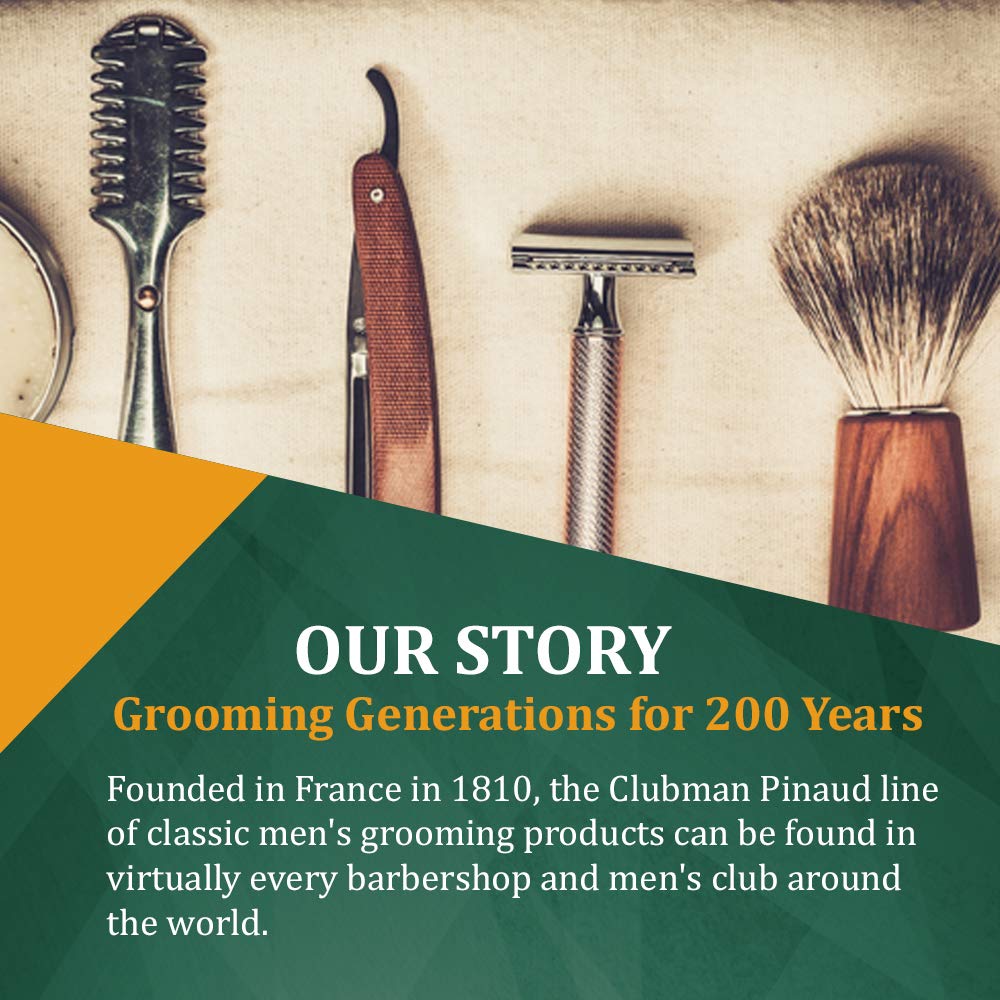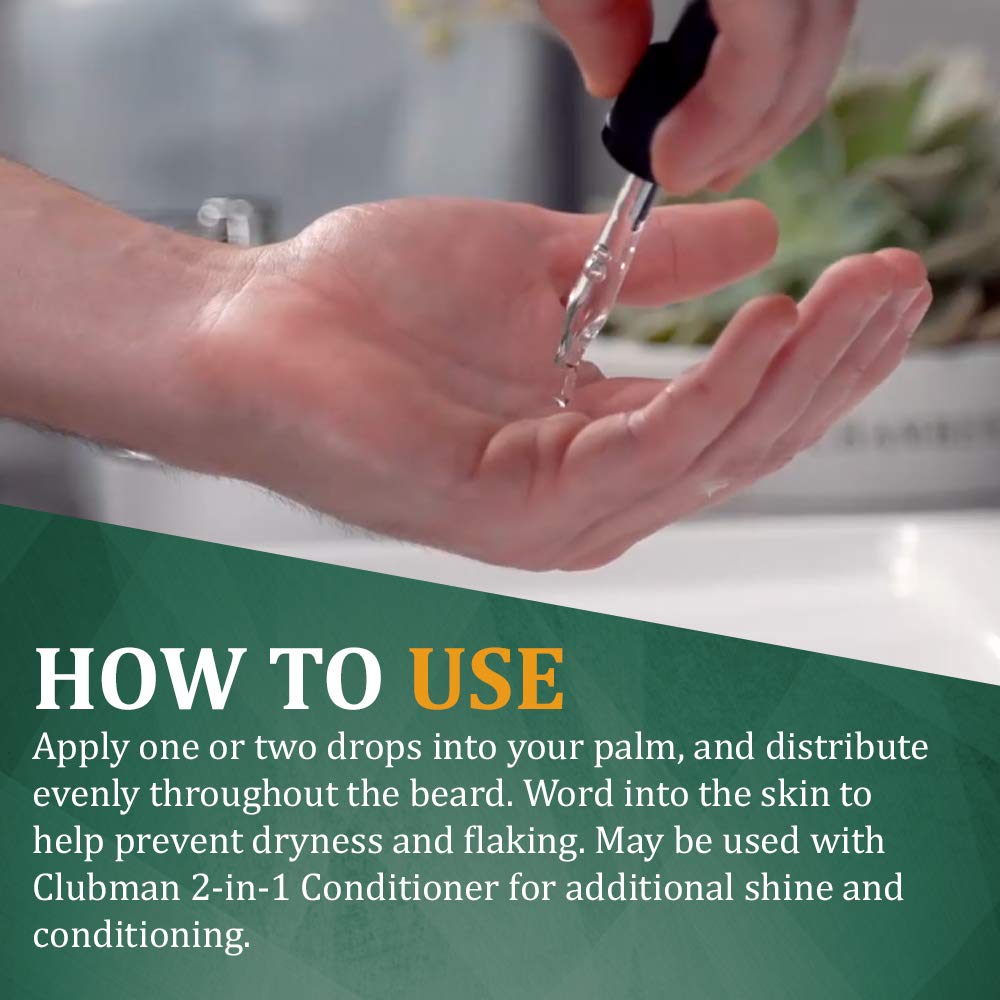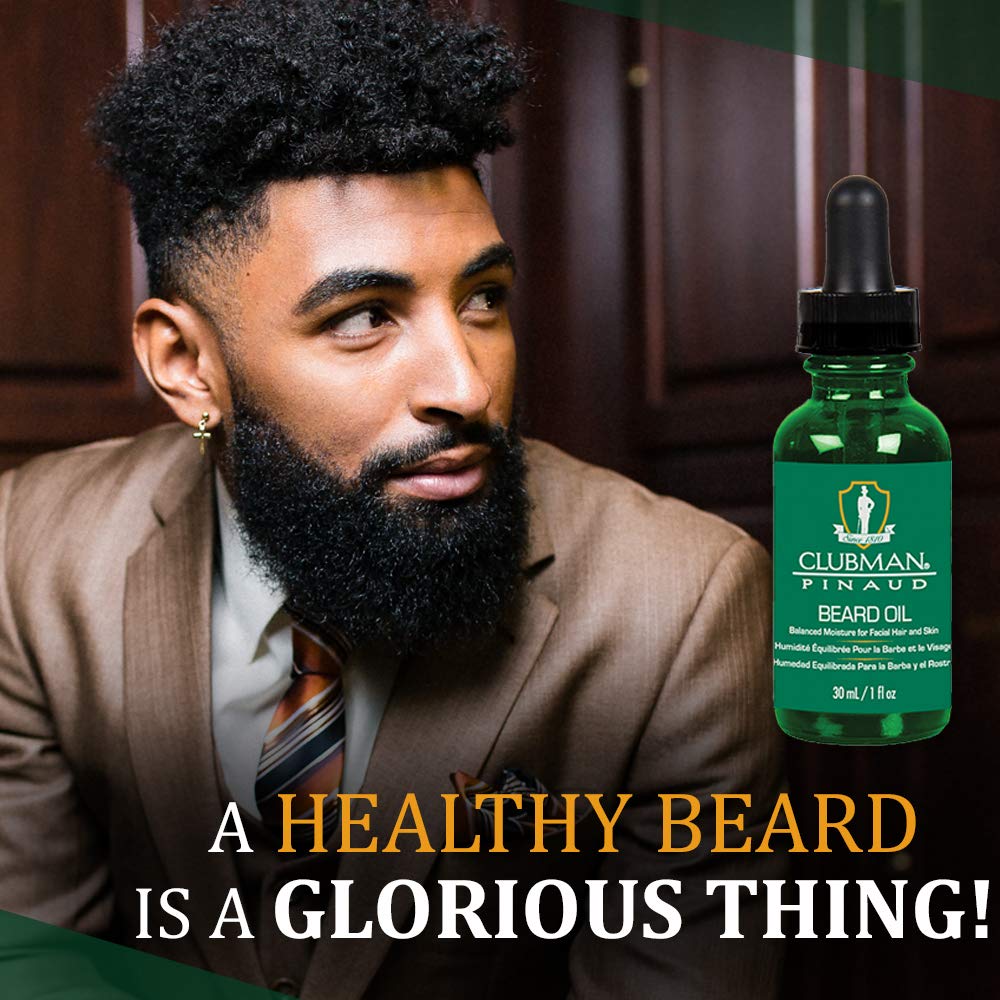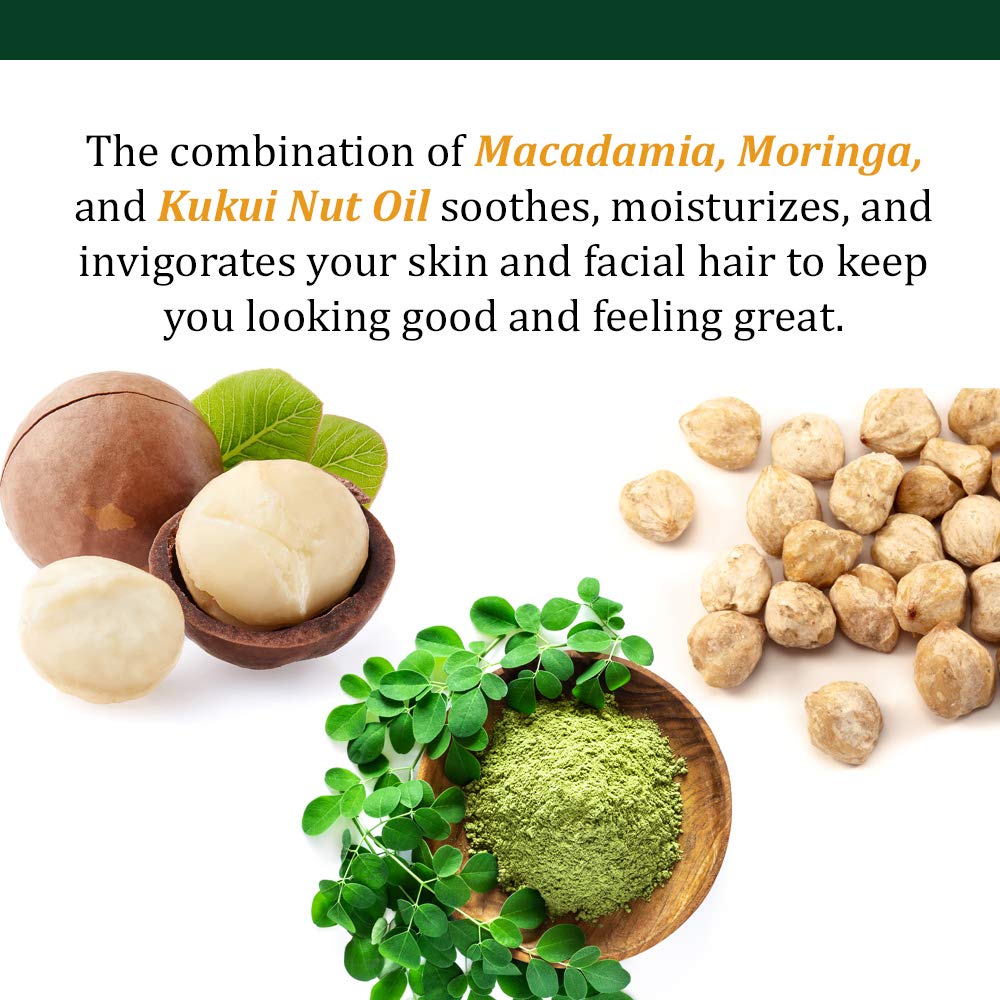 Most Popular!
Clubman Beard Oil 2 Pack
$14.39 -

Save 10%
All Natural Essential Oils

Works On All Hair Types

Quick Absorbent

Quality Facial Grooming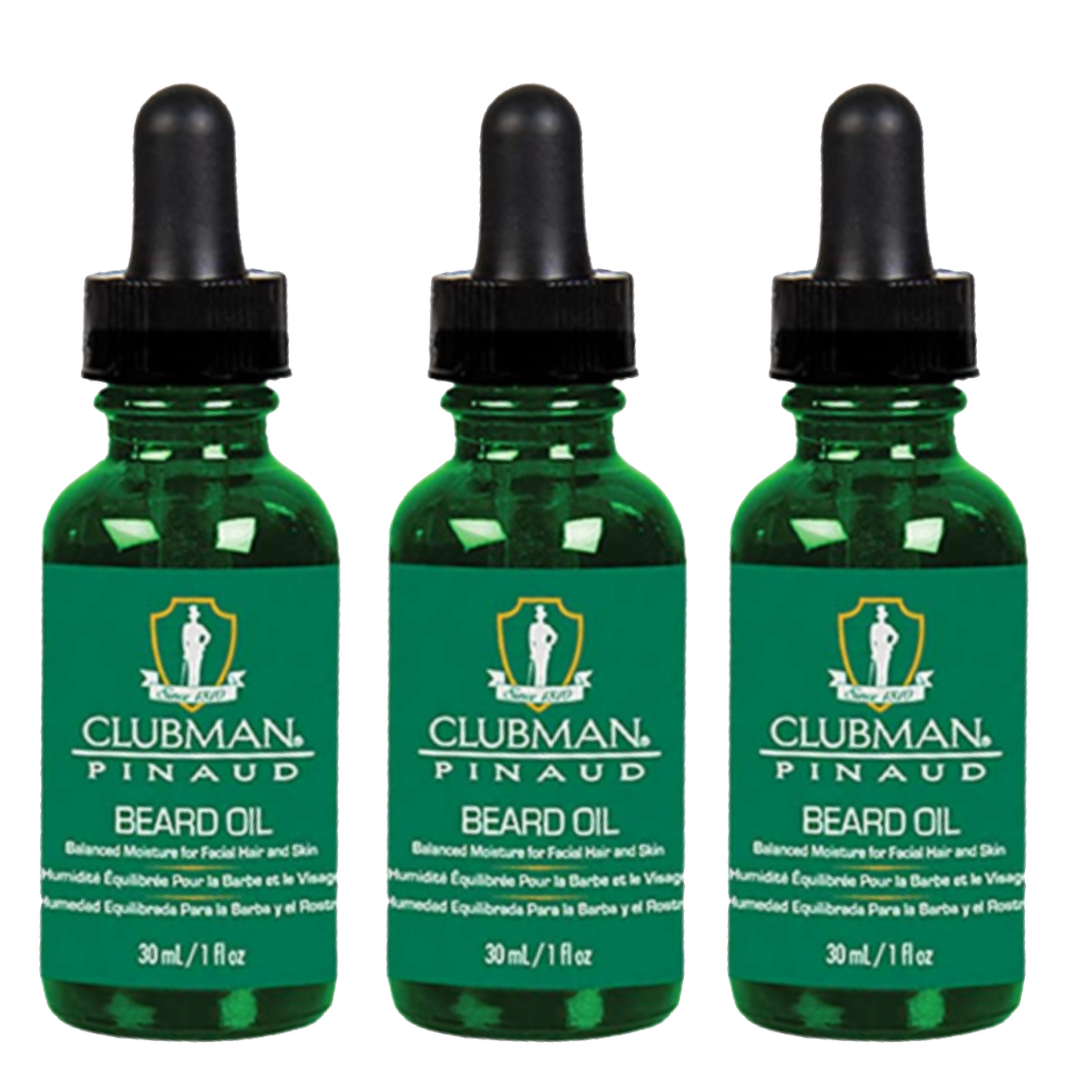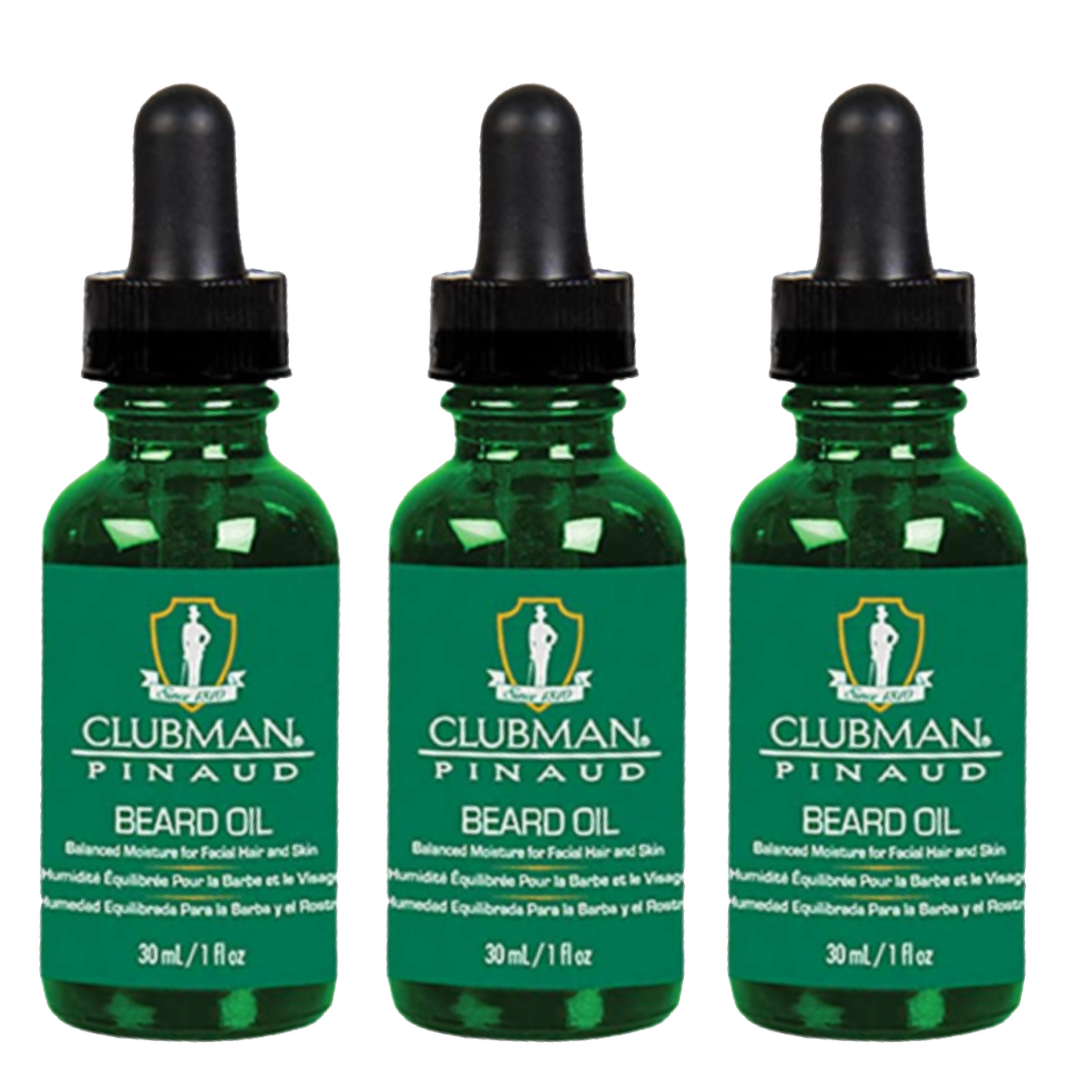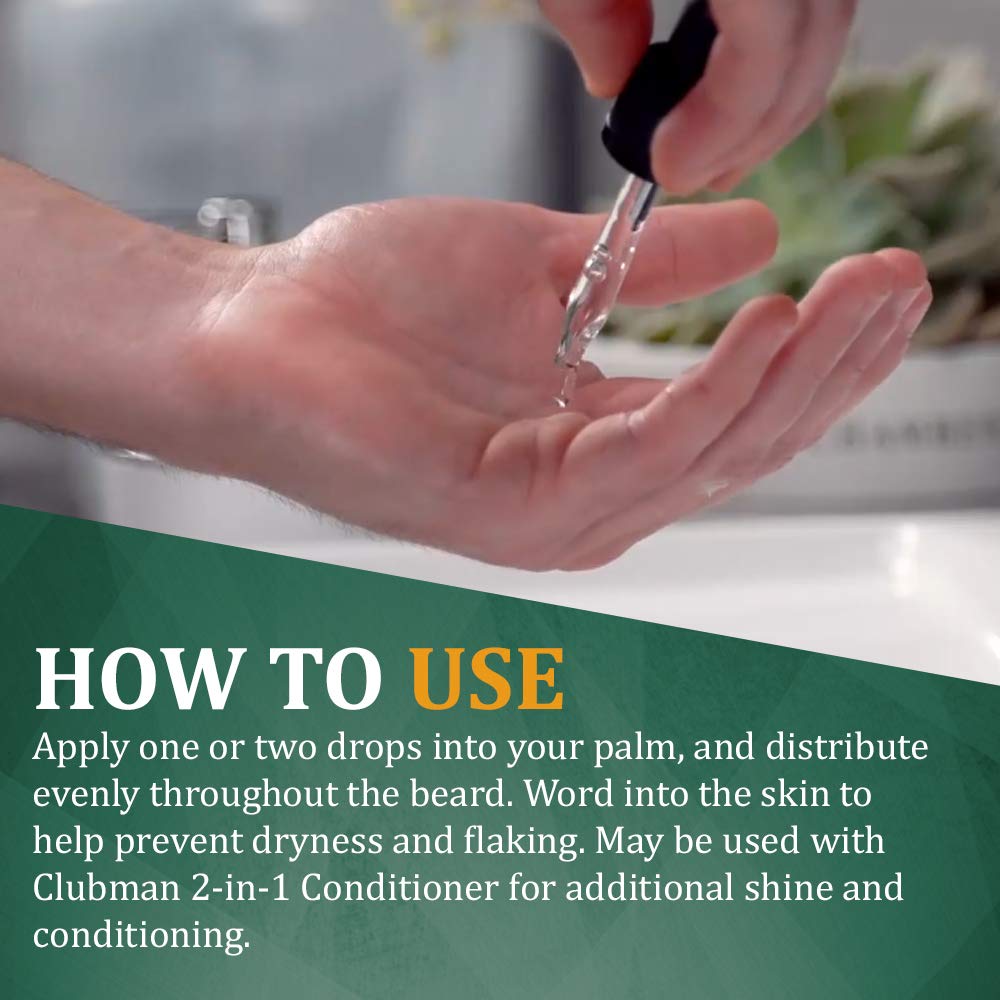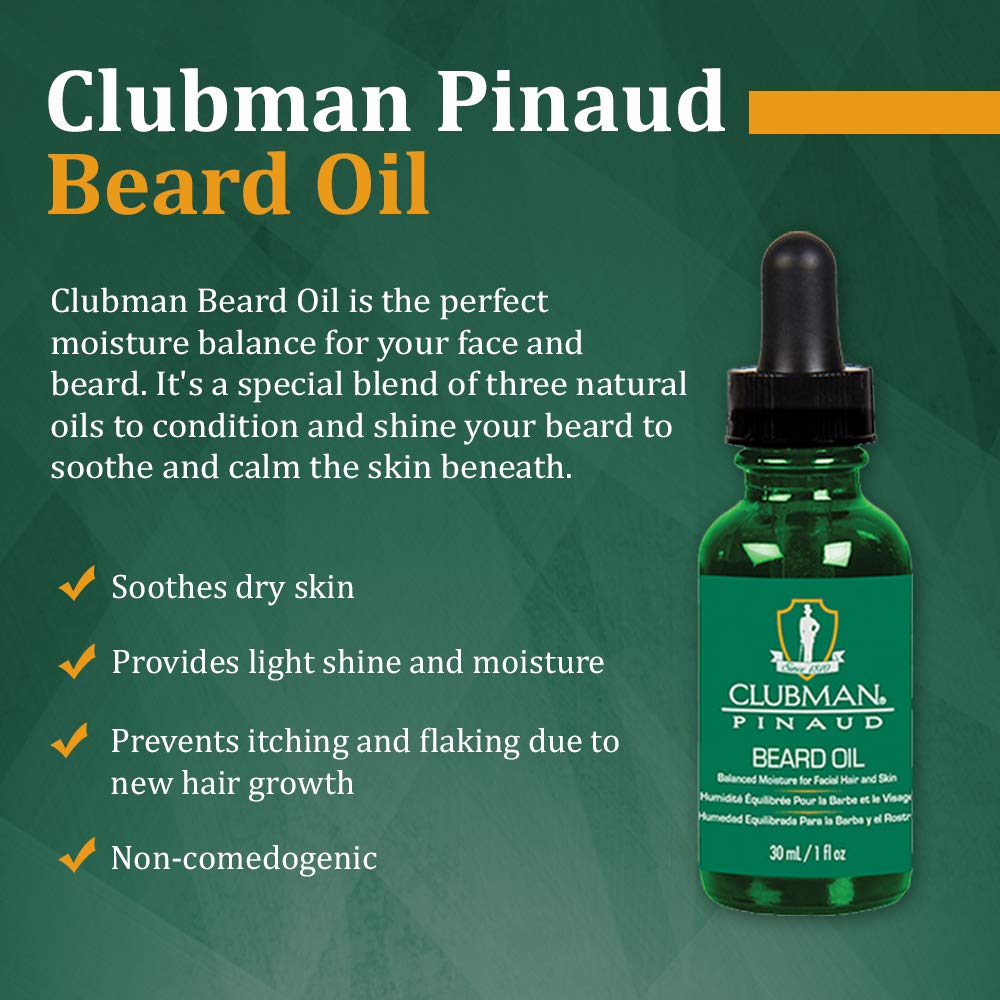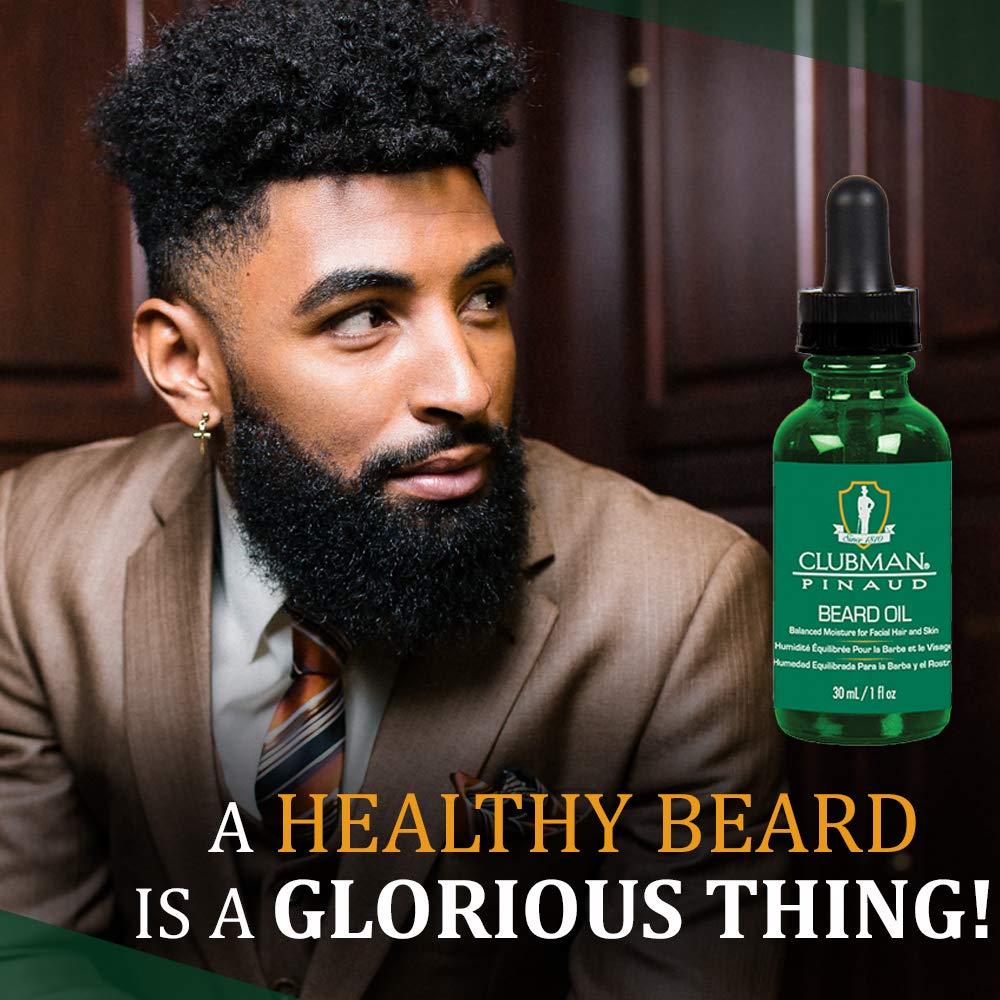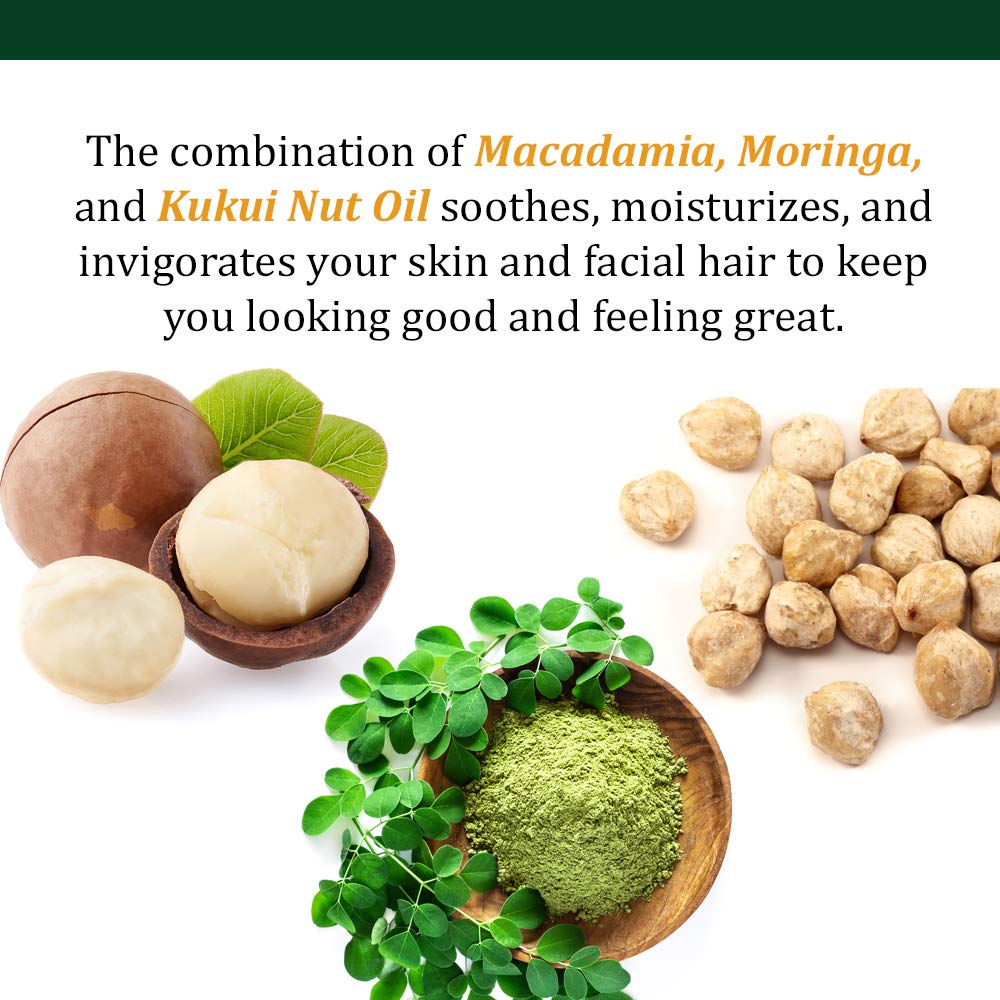 Best Deal
Clubman Beard Oil 4 Pack
$20.37 -

Save 15%
All Natural Essential Oils

Works On All Hair Types

Quick Absorbent

Quality Facial Grooming